A time for heroes
Great Man Theory, 'pre-coronavirus,' and people who clean stuff for a living. Also: 7 other things worth your time.
Minor technical difficulties this morning. If you normally read this with your morning coffee, sorry for the delay. Maybe have another cup?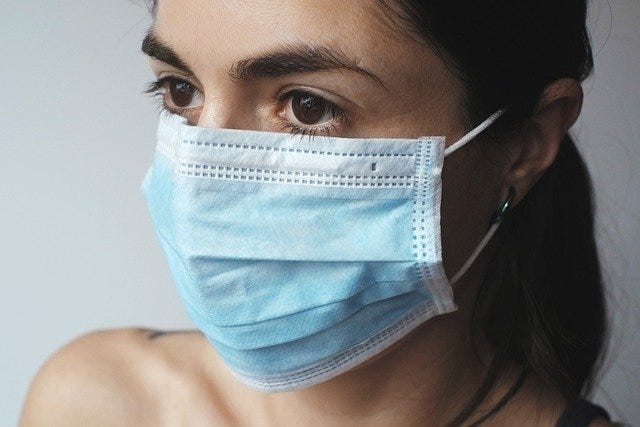 There's a historical theory called the Great Man Theory. It suggests history is best explained via the biographies of men (and women, but it's a 19th century theory so it mostly concerned men) who had outsized or even heroic influence on events.
Alexander the Great, Jesus Christ, Napoleon, George Washington, Winston Churchill, maybe Albert Einstein, etc.
The countertheory is what you might think of as a "people's history" or a "social history" of the planet.
This is the idea that economic forces, along with biology, ecology, and other macro trends are the real story, and that the "great men" and "great women" arise largely as products of their times.
It's more the study of regular people. For example, Churchill rose to his place in the world under this theory because of the seismic shifting of eras that occurred during his lifetime.
However, if Churchill hadn't existed, someone else (maybe many someones) would likely have taken his place and had the effects on the world that he had.
'Pre-coronavirus'
When I tell old stories, I sometimes explain anachronisms by explaining that the story took place "pre-Internet," or "pre cell-phone," or "pre-9/11."
("We couldn't just call them and ask where they'd gone, because this was 'pre-cell phone.'")
I'm an armchair historian at best. But, I think that "pre-coronavirus" and "post-coronavirus" will be the true historical dividing line that people will remember long after we're gone.
When historians look back, too, they won't differentiate between "great men and women," and "regular people."
We're battling a frustrating adversary: silent, microscopic, powerful, and deceptive. Defeating it largely requires quiet sacrifices.
There's no charging beaches or jumping out of airplanes here. You can't give a rousing speech, really, or sneak through enemy lines to deliver crucial information.
Instead the whole thing is mostly going to be won with tiny, incremental, painful, boring and laborious work:
Sheltering in place for a week, or two weeks, or more.

Practicing restraint as your 401(k) basically dissolves, and maybe your income takes a hit, while realizing that it's happening to almost everyone, together.

Doing small things that will never be noticed or rewarded for your family, and neighbors, and even complete strangers—all during a difficult time we couldn't have imagined just a few months ago.
It will happen
A reader emailed me and pointed out that in yesterday's newsletter, I'd included links to two stories about unsung heroes — truckers and grocery workers — but I didn't mention some other obvious ones.
"You talk about the real heroes right now and forgot the most important ones," wrote Jim Thares, CEO of Primrose Retirement Communities in Aberdeen, S.D., "all the health care providers that are putting their health at risk to take care for others."
Yes, 100 percent. Doctors, nurses, technicians — everybody in the whole medical career field, for sure.
If you're leaving your family every day to care for sick people — and especially in a time when we inexplicably don't have enough protective masks and other equipment, you're doing something amazing.
(And if you're the one who comes up with a vaccine or a cure, then all bets are off: you hereby will be awarded "certified Great Man or Great Woman status.)
Also, I neglected to say yesterday: everyone who cleans things for a living. My God, we haven't really appreciated you sufficiently until now.
However, every single one of us is probably going to be called to do something heroic over these next few weeks. It might be small, it might be anonymous. But it will happen.
We'll all likely be witnesses to heroism, too — some of it achieved by people we never would have expected to rise to the occasion.
That's what it's going to take. We didn't choose this moment. Most of us could hardly have predicted it.
But I'll bet that for many people, what happens in the coming days, weeks and months will define us. And we'll be making decisions—heroic or not—that we'll remember for a very long time.
7 other things worth your time
The governor of California issued a sweeping "shelter in place" order that requires nearly 40 million state residents to stay at home "until further notice" except for certain essential functions. (San Francisco Examiner)

Some New Hampshire residents are suing over the restriction on groups of no more than 50 people. (Washington Times)

At least two senators allegedly dumped millions of dollars of stock in January and February, after hearing congressional briefings on the coronavirus, but before raising the alarm in public. (The Street)

Official jobless numbers are likely to "skyrocket next week, most likely to levels never seen before." (The New York Times, $)

The lieutenant governor of Washington State made a surprising announcement: he's not running for re-election, and he plans to join the Jesuits. (America Magazine)

How people are scrounging to find masks and other protective gear for doctors. ("I had eight masks in my basement.") (Buzzfeed News)

Some of the people who work for the NYC subway are now working remotely, which is kind of ironic. (Twitter announcement)
Ideas and feedback actively solicited. If you haven't subscribed to Understandably, please do so! (You can also just send an email to signup@understandably.com.)
If you liked this post, please share it!
One-click review and feedback: