Ask for favors, live longer
Hamilton & Franklin, a trick to make people like you, and 7 other things worth your time.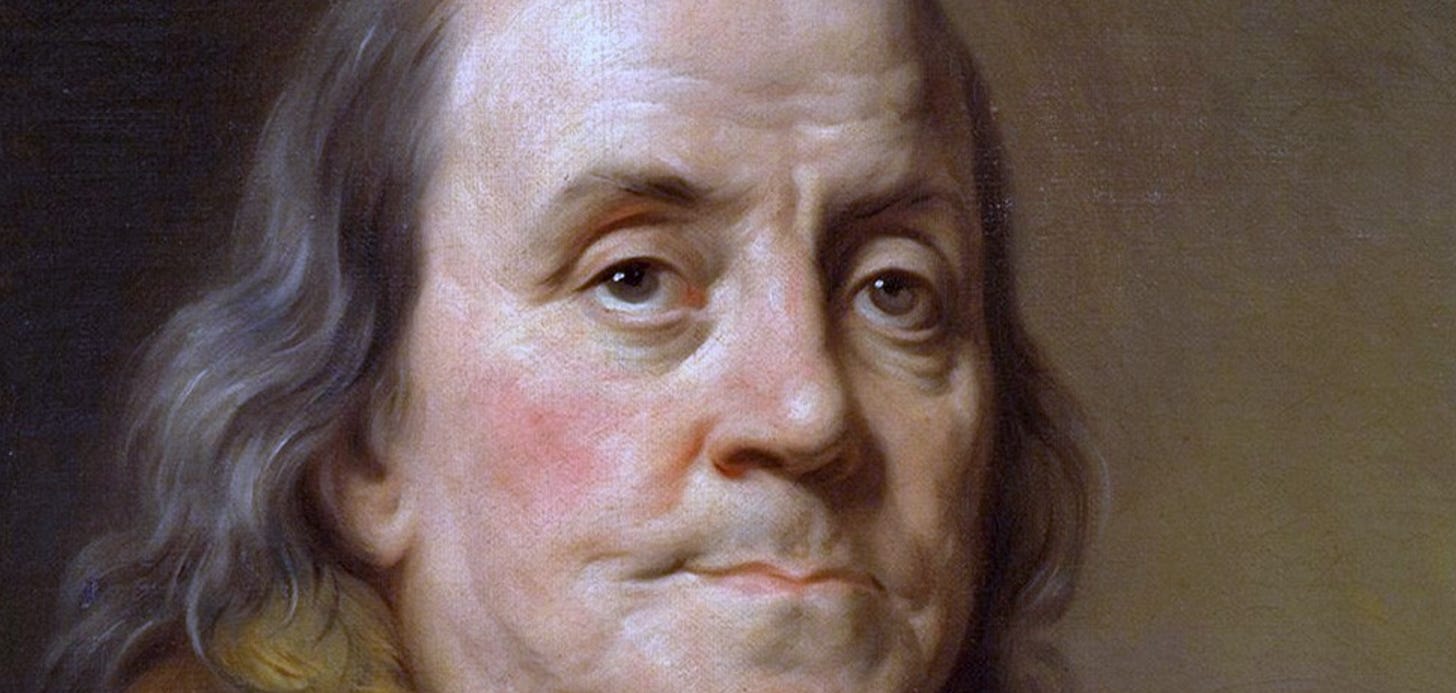 Alexander Hamilton is hot right now, but if you're a Benjamin Franklin impersonator, times are tough. Most of this has to do with the success of Hamilton, of course. Franklin is among the unfortunate Founding Fathers who never make an appearance.
That makes historical sense — their paths crossed intermittently, as Franklin was 49 years older than Hamilt…
This post is for paid subscribers