Big Bird and the Truly Pathetic Fistfight
You haven't seen comedy until you've watched two out-of-shape tax lawyers throw five punches, miss four, and then wrestle to the ground. Also, how Big Bird fits in, and 7 other things worth a click.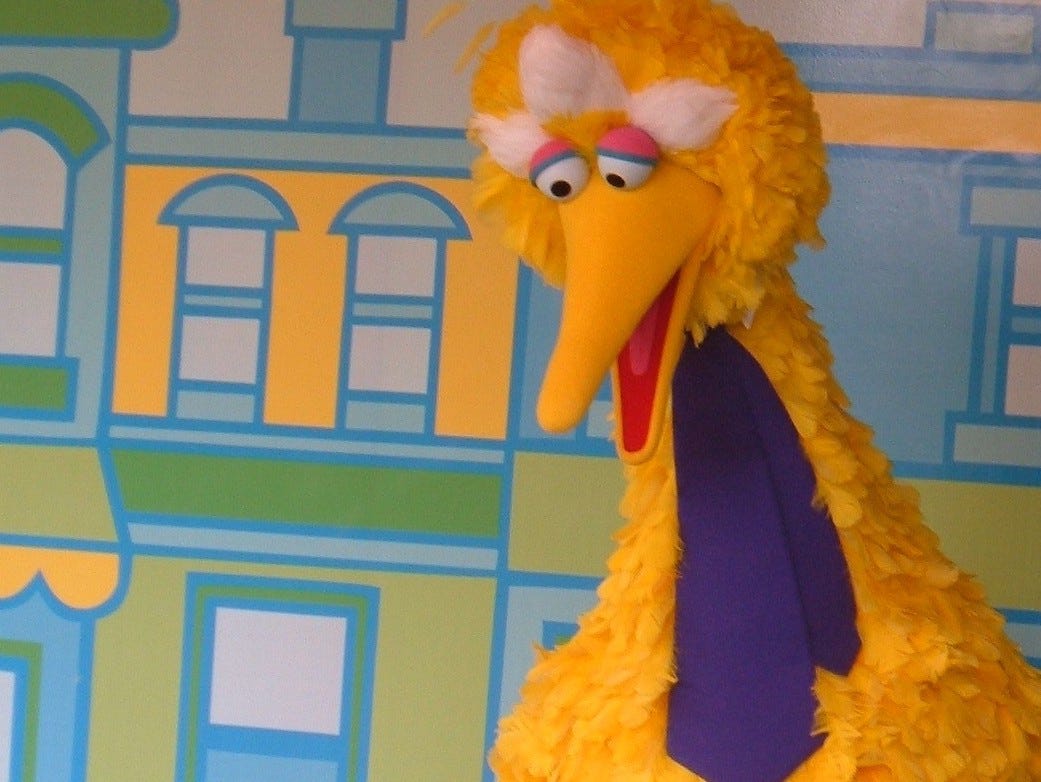 We now begin the 2020 presidential election season in earnest—a season that feels like it might be most divisive, angry, combative election since perhaps the Civil War.
I hope that's an exaggeration. I fear it's not. So, two quick stories.
The first is about Big Bird.

The second is about a truly pathetic fistfight.
Actually, let's do the fistfight first.
Th…
Keep reading with a 7-day free trial
Subscribe to Understandably by Bill Murphy Jr. to keep reading this post and get 7 days of free access to the full post archives.