Bill Murray Just Asked Warren Buffett a Hard Question at the Berkshire Hathaway Shareholders Meeting. (Buffett's Answer Was Enlightening)
"So many owe so much to these few. How might this great country take our turn and care for all of them?"
Thanks for visiting Understandably.com! Please sign up for the free daily newsletter here.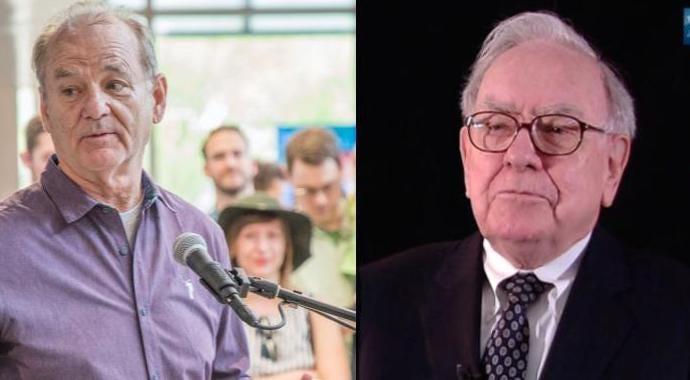 The Berkshire Hathaway shareholders' meeting had run more than four hours Saturday—virtually, with just Warren Buffett and vice-chairman Greg Abel onstage—before we finally got to the question that I think I'll remember for a long time.
It came from Bill Murray.
Yes…
This post is for paid subscribers