Cleaning Up: The Marie Kondo Story
Or: "How to make a tidy sum." (Or some other horrible pun.) Plus 7 other things worth reading.
In late 2015, I went full KonMari.
I read Marie Kondo's book, The Life-Changing Magic of Tidying Up, and I put it into action.
The results were positive, but not quite "life-changing." I got rid of about eight big bags of stuff, but sadly, I later returned to my natural, non-tidy state.
Occasionally, I'll give it another shot.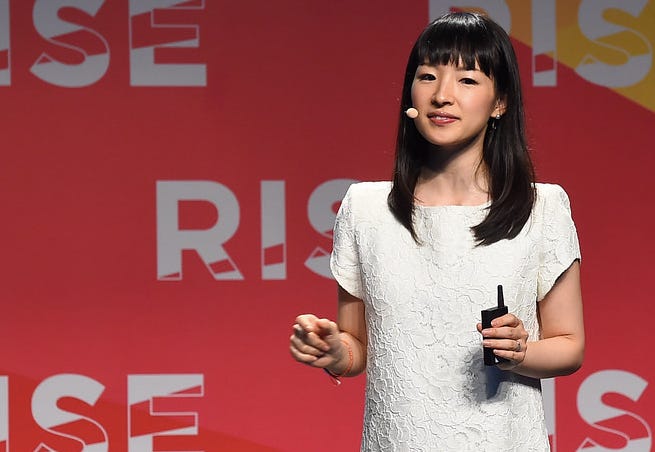 I'm Bill Murphy Jr. Welcome…
This post is for paid subscribers