Hey sports fans!
Once again, I look back to World War II. Also, baseball, football, basketball, hockey and the sport of the future. Finally, 7 other things worth your time.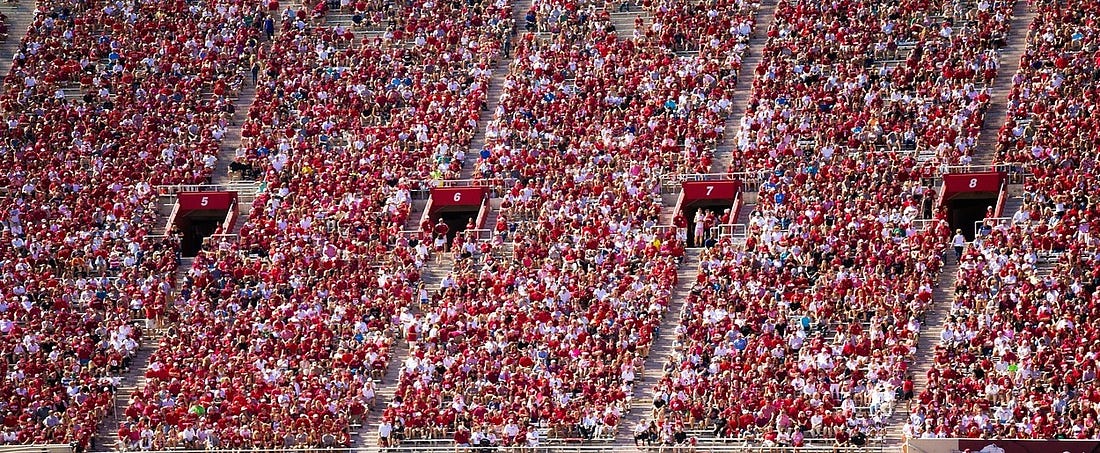 A month after Pearl Harbor, the commissioner of baseball wrote to President Roosevelt asking if he thought they should cancel the 1942 season.
FDR replied quickly, telling him to go ahead and play ball. His letter is known as the "Green Light Letter" and it's in the National Archives.
One of the key lines:
"I honestly feel that it would be best for the country to keep baseball going. There will be fewer people unemployed and everybody will work longer hours and harder than ever before.

And that means that they ought to have a chance for recreation and for taking their minds off their work even more than before."
Not for the first time, I find myself looking back to World War II to think about what we should be doing now.
How should life change? How should it stay the same?
The situations are different of course, in part because there was no real reason why large crowds couldn't gather during the war. But, they're both times of national defense against an unknown enemy.
With that in mind, here's where the major sports leagues stand right now:
Beyond this of course, lots of individual events have been canceled: Wimbledon, the Olympics (pushed to 2021), etc.
It's not that I'm a huge sports fan who can't live without it all. I go to a few baseball games a year, maybe a hockey game or two, and I watch TV often enough.
I'd never want to rush the return of sports at the risk of health.
Still, I find myself looking to the sports leagues, to see if they can find a way to operate.
It might just be the kind of baby steps back to normality that would make a lot of people a little bit happier.
7 other things worth your time
Ideas and feedback actively solicited. If you haven't subscribed, now's your chance! (You can also just send an email to signup@understandably.com.)
If you liked this post, please share it!
One-click review and feedback: