Discover more from Understandably by Bill Murphy Jr.
No algorithms, no outrage. Just an essential daily newsletter trusted by 175,000+ smart people who want to understand the world, one day at a time. Plus bonus ebooks (aka 'Ubooks').
Is this Santa?
Hi. I'm Bill Murphy Jr. and this is the daily Understandably email newsletter.
In theory, I'm on a casual schedule until after New Year's Day… although here it is, Christmas Day and I'm writing anyway.
If someone forwarded this to you, please sign up! (And even share it with a friend.)
---
"Hey, Kiddies!" Santa Claus said in a 1955 newspaper advertisement. "Call me direct on my Merry Xmas telephone: ME 2-6681."
Only one problem. The corresponding phone number, 632-6681 in Colorado Springs, didn't actually lead to the special Santa hotline that Sears Roebuck & Co. had set up. 
Instead, because of a misprint, they'd run the number to the hotline for the Continental Air Defense Command, which was basically the precursor to the North American Aerospace Defense Command, or NORAD.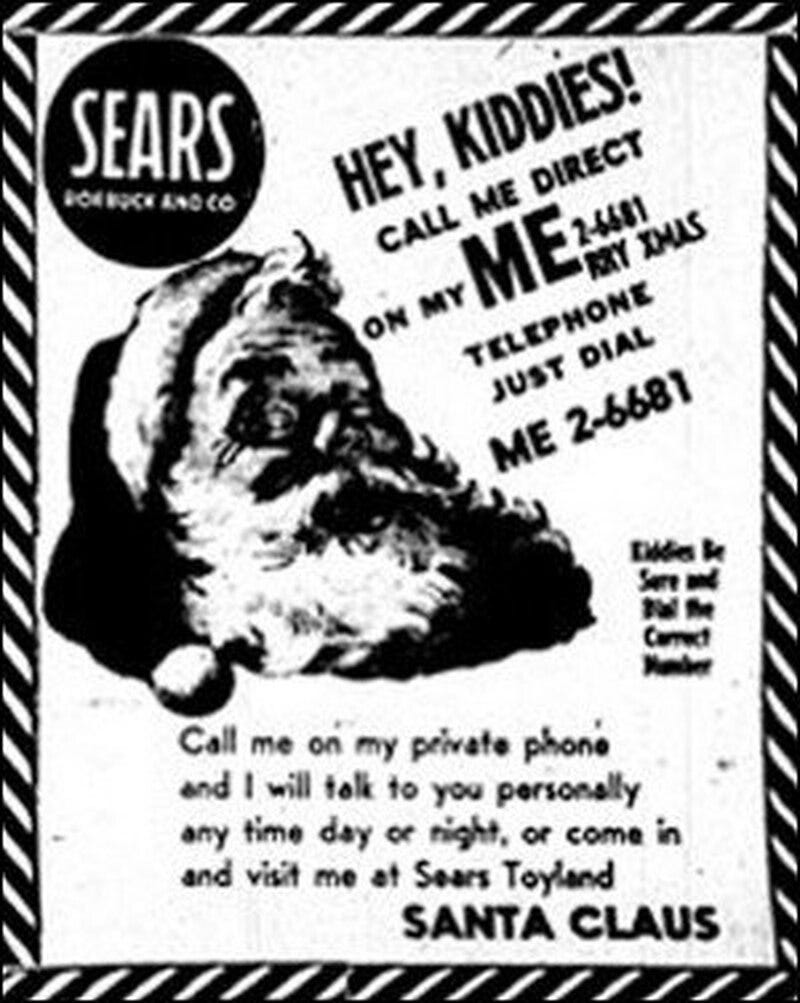 In other words, Sears ran an ad encouraging 5 and 6-year-olds to call a number that was only supposed to ring in the event of nuclear war. 
Fortunately for all involved, the "strait-laced" officer who answered the phone, Col. Harry Shoup, decided to play along. 
After he figured out that the first little boy to call and ask, "Is this Santa Claus?" wasn't a crank call, he began playing the role of Santa for the kids.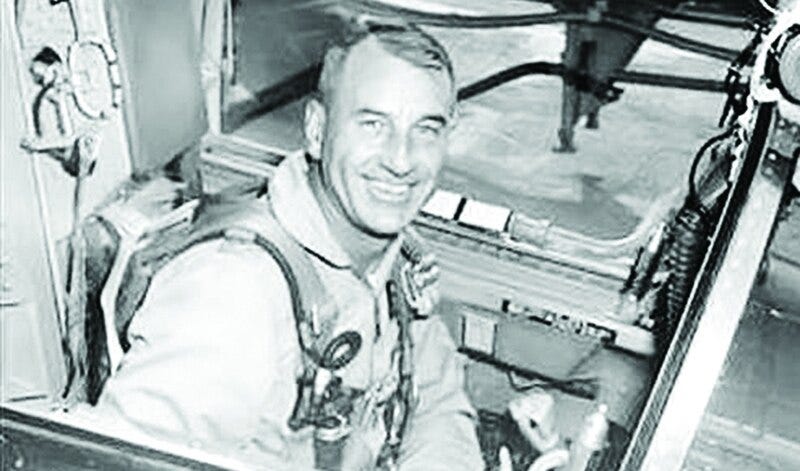 As the call volume picked up in the days leading to Christmas, he recruited other airmen who worked for him to answer phones. 
"It got to be a big joke at the command center," one of Shoup's daughters, Terri Van Keuren, explained years later. "You know, 'The old man's really flipped his lid this time. We're answering Santa calls.'"
Then one day, Shoup came in to find that one of his airmen had added a drawing of Santa's sleigh and reindeer to the official map they used to track airplanes. 
It gave Shoup an idea. And with that, as the result of a misprint, some kids' phone calls, and an airman's prank, the tradition of NORAD tracking and reporting Santa's position to the media each Christmas was born. 
Merry Christmas, my friends. Thanks for being here.
For 2020, I hope all your misprints, wrong numbers and pranks lead to fantastic results. 
7 other things worth a click
Official government photos today. Ideas and feedback actively solicited. (You read this far, please subscribe!) Find me anytime on LinkedIn, Facebook, or Twitter or via email at billmurphyjr@understandably.com.
Click to rate today's installment: