Rest in peace
Here's an idea. Let's just mourn without trying to score points. Also, 7 other things worth a click.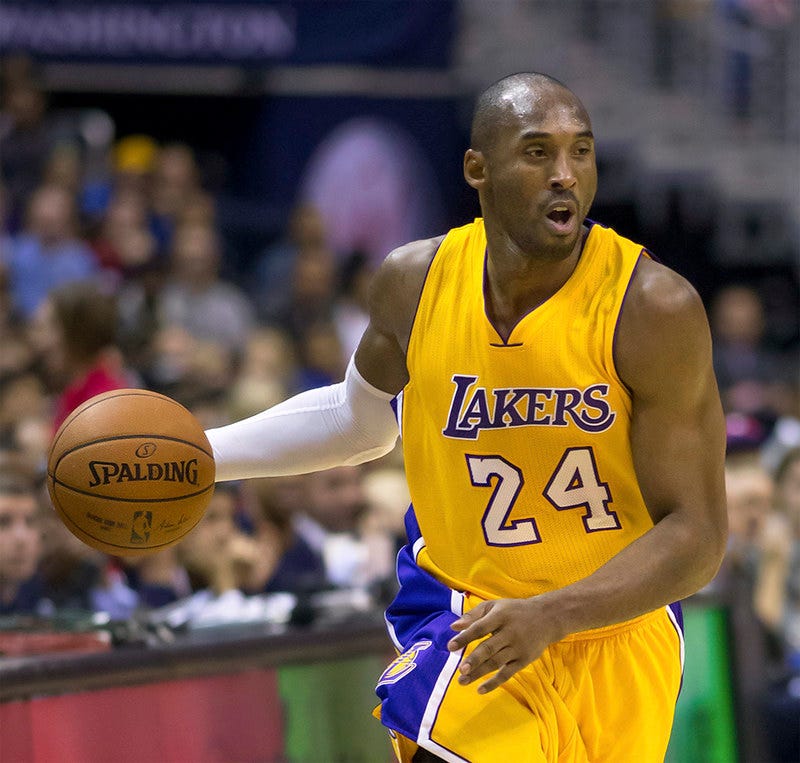 My wife's Uncle Paul passed away. I was at his wake Sunday. I would have gone to the funeral yesterday, but my daughter was sick, so somebody (me) had to stay home with her.
I didn't know him very well, but what I did know, I liked. We met at family functions. I also think his brother—my wife's dad—is one of the most stand-up guys I've ever met.
I married into a good family. May Uncle Paul rest in peace.
Now, this next part might seem like a non sequitur for a moment, but I promise we'll come back around.
It has to do with a poorly thought-out tweet by an Army major general:
So much to unpack here. This is a 2-star general—the head of Army ROTC—who took the chance to diminish not only Kobe Bryant, and his 13-year-old daughter, and the seven others who perished in a helicopter crash over the weekend—but also the millions of Americans who mourned their deaths.
A lot of veterans found this to be a really offensive take. As Task and Purpose, which covers the military like a GI-issue blanket, put it:
Which one more deserves your grief and mourning? According to Maj. Gen. John R. Evans, commander of the U.S. Army Cadet Command, you only have enough energy for one.
Certainly, people should mourn and pay attention to the death of Moore, who was a reservist from North Carolina, and who left behind his parents and three siblings.
He played high school football (apparently was a pretty good player), and is described by people who knew him as a very warm and friendly guy with an infectious smile.
But, what does an army general like Evans gain by posting something like this (and then doubling down after hundreds of people called him out for his obtuse post)?
At best, it's a really ham-handed, backwards, ineffective way of trying to boost soldiers' morale.
But I think that's actually giving too much credit.
Instead, it's either intentionally or recklessly pounding a wedge into the civil-military divide — a phenomenon that some of the most engaged, smartest, military veterans spend a lot of time trying to bridge.
Life leads to death. I mean, we usually don't like to talk about it, but it's true. And every day, according to the latest stats I can find, an average of 10,829 new babies are born in America, and roughly 7,708 Americans die.
Miracles and mourning, tears of joy and tears of anguish. Lives well lived, and lives cut too short. Let's not forget the seven others on that helicopter, for example:
John Altobelli, Keri Altobelli and Alyssa Altobelli. John Altobelli was the head basketball coach at Orange Coast College in Costa Mesa. Keri was his wife; Alyssa was his daughter, and she was also a basketball teammate of Gigi Bryant's.

Christina Mauser, who was the basketball coach at Harbor Day School in Newport Beach, where Gigi Bryant attended school. She was a wife and mother of three. (Her husband's brave comments yesterday will break your heart.)

Sarah Chester and Payton Chester. Sarah was a wife and mom of three; Payton also was a teammate of Gigi Bryant and Alyssa Altobelli.

Ara Zobayan, the pilot.
Maybe we can just mourn them all, without trying to score points.
7 other things worth a click
Mistakes were made… the other day I reported on the CEO of Goldman Sachs announcing that his firm won't underwrite IPOs for companies that don't have at least one "diverse board member." I somehow forgot the word "don't," which of course would have meant Goldman was making an announcement 180 degrees opposite to what it actually did. I hope people realized that was just an error, but I wanted to own up to it. Sorry.
Ideas and feedback actively solicited. If you haven't subscribed, please do so! (You can also just send an email to signup@understandably.com.)
And if you liked this article, please share it!
One-click review and feedback: