The first rough draft
From Bill Gates to Elon Musk to Sara Blakely to you. Also: 7 other things worth a click.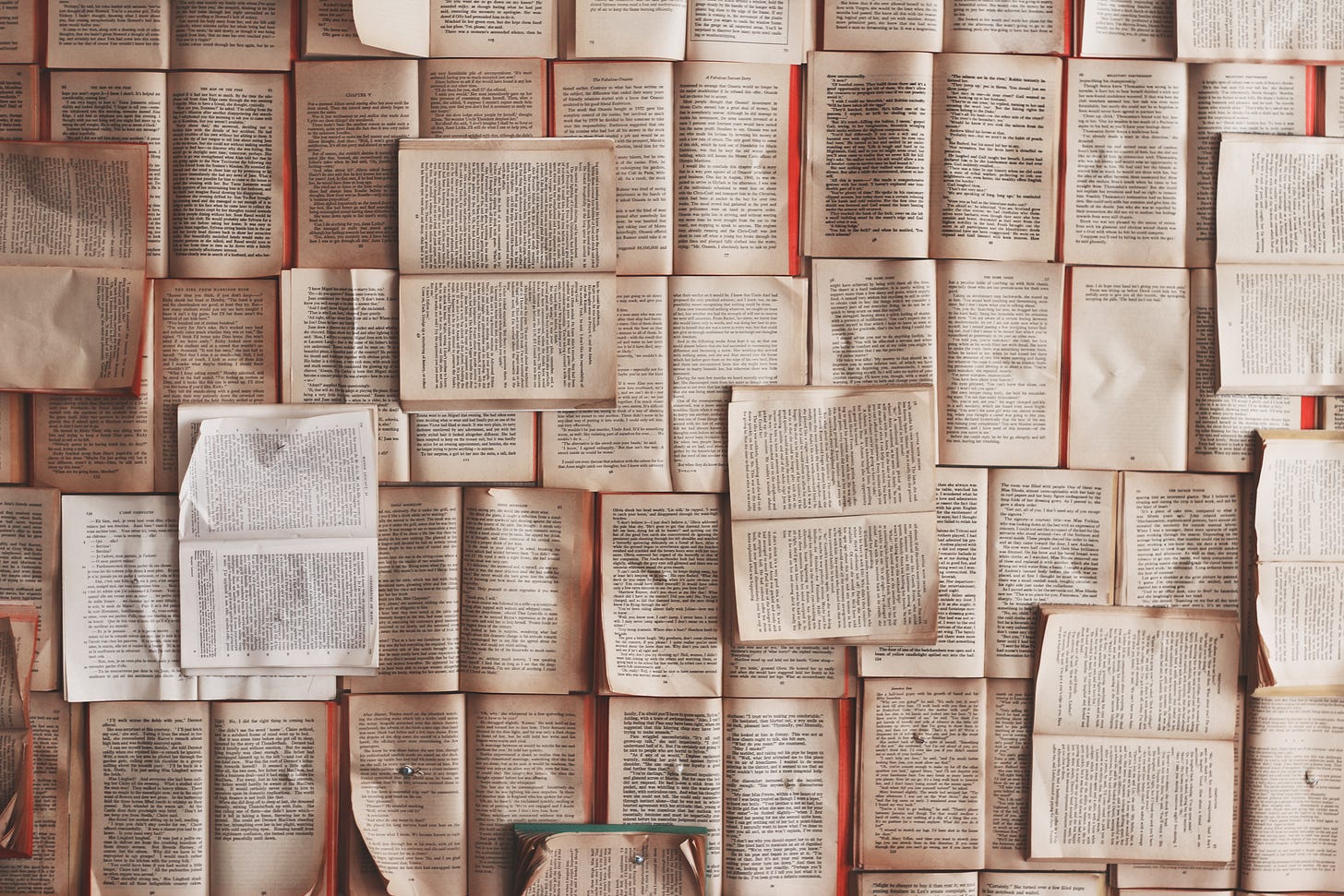 This whole business of ours, a newspaper publisher once said, is nothing but the first rough draft of history.
On Friday, I was working on this thing about the 20th anniversary of Bill Gates stepping down as CEO of Microsoft.
I published it on Inc.com Sunday. You can read it here, if you like.
But, I realize now it was one of those "rough drafts." I wrote hard, but I only scratched the surface of what I was trying to discover.
Along the way, I read a 2009 Wall Street Journal article about what it was like to be Gates's parents. Here's what leapt out at me:
"[T]he family shared many details of the family's story for the first time, including Bill Gates's experience in counseling as a child...

One night when Bill Gates was around 12 … he shouted at his mother, in what today he describes as "utter, total sarcastic, smart-ass kid rudeness."… Mr. Gates Sr., in a rare blast of temper, threw [a] glass of water in his son's face.

He and Mary brought their son to a therapist. "I'm at war with my parents over who is in control," Bill Gates recalls telling the counselor.
I can't help but put myself in Gates's parents' shoes here. I imagine wondering: Am I doing something wrong? Have I messed up as a parent? Is my child going to be ok?
It must have consumed so much of their focus and energy. But, seven years later, Gates launches Microsoft; a decade later he's a billionaire.
Now it's laughable that they were worried that they should be more in control.
"The crisis of today is the joke of tomorrow," to quote H.G. Wells.
---
As it happens, I came across another story: Elon Musk explaining how in the 1990s, fresh out of the University of Pennsylvania, he applied for a job as a software engineer at Netscape (which was super-hot back then).
He never even got a reply.
"I actually tried hanging out in the [Netscape] lobby, but I was too shy to talk to anyone. ... It was pretty embarrassing. I was just sort of standing there ... I was too scared to talk to anyone. So then I left."
The next year, he started a company called Zip2, which later sold for a reported $300 million. Oh, and then went on to co-found PayPal.
But at the time, walking home in shame from the Netscape lobby, it must have felt like the world was ending.
---
One more example, because I love this one.
It's like the road not taken for me: Sara Blakely, in the early 1990s, did poorly on the LSATs—the law school admissions test—and felt like she'd failed.
Then, she worked at Disney World for a while, and then sold fax machines—and then came up with the idea for Spanx, which made her the youngest self-made female billionaire on the planet.
See what I mean? The crisis of the day is the joke of...
---
BAM!
This is the point in writing the first rough draft of this article that I learned that Kobe Bryant, the guaranteed future Hall of Fame basketball star, had been killed along with his 13-year-old daughter and seven other people in a helicopter crash in Los Angeles.
I'm not a huge NBA fan. I like sports, but for whatever reason—maybe because I was always a little shorter than average, and a horrible player myself—I never got into basketball that much.
But my God, did this news hit me. Why?
For nearly a quarter century, Bryant has always just been there.
I remember hearing a bit about his daughter, too, and how he hoped that she'd one day carry on his legacy—maybe become the best player the WNBC had ever seen.
They were on their way to a game, and then out of the blue, it's all over. So incredibly tragic.
---
None of us is going to live forever, but we don't like to think about that. It's like the opposite of that "crisis of today is the joke of tomorrow" quote.
One of my big life lessons is that it's so easy to be afraid of all the wrong things. It's so easy to care to much about things that don't matter.
Iraq, for example: I'd hop in any barely armored Humvee and go out on missions, but I was scared to death to fly in helicopters. Statistically, that was 100% backward.
So. All I can advise you—or anyone…
Hug your kids.

Work hard and play hard.

Remember that until your last day, whenever it might be, everything you do: it's all just a first, rough draft.
Tomorrow's another day to get it right.
7 other things worth a click
Ideas and feedback actively solicited. If you haven't subscribed, please do so! (You can also just send an email to signup@understandably.com.)
And if you liked this article, please share it!
One-click review and feedback: