Total failure (the story of Under Armour)
Kevin Plank got kicked out of high school. Then he grew up, started Under Armour, and became a billionaire.
Hi. I'm Bill Murphy Jr. Welcome to Understandably, my new regularly published email about "the story behind other stories."
We're at T-minus-8 before the real, official launch on November 1.
If you're not signed up yet, I hope you will consider subscribing. Thanks for checking it out!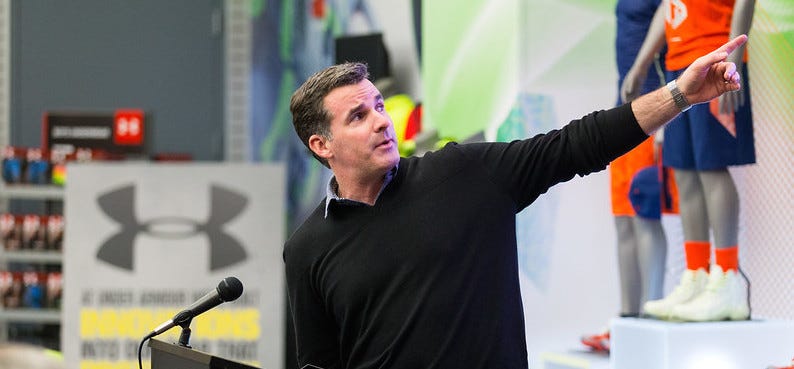 A few years back, when I was working on my book about Harvard Business …
This post is for paid subscribers