What was I thinking?
I went back and looked. That thing about people spending $40 billion a year while drunk seems interesting. Also, 7 other things worth your time.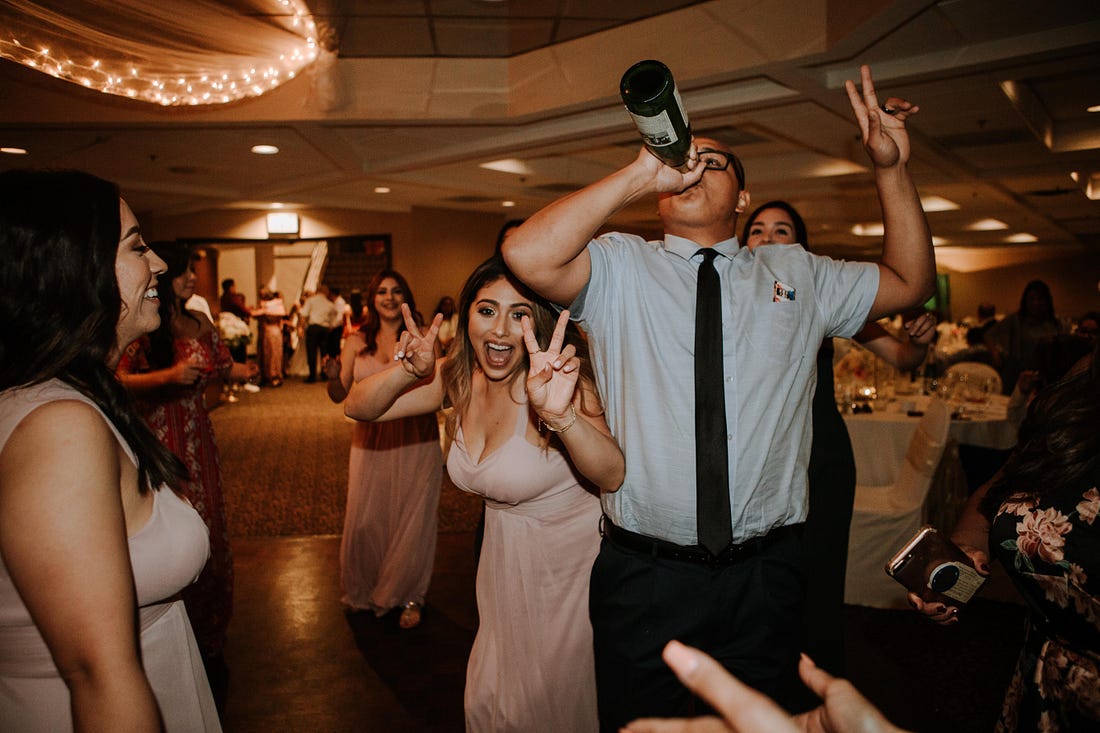 Every day seems like a week now, every week seems like a year. That got me thinking: Well, what was I thinking about a year ago?
In my personal life, things were great—largely the same as now, except for the obvious (no global pandemic). We lived in the same house, I worked from home a lot. My daughter was in a different school but it wasn't that different.
In those pre-Understandably days, I was writing Inc.com's daily email. So, I reread my March 2019 newsletters to remember some of it.
The first newsletter, on March 1, 2019, included some lighthearted things, like a report that Dr. Seuss had a new book coming out out, 28 years after his death.
I included it largely because I liked my headline idea: "Hmm, what rhymes with 'posthumous?'" (Associated Press, 3/1/2019)
A few days later, I shared Michael Bloomberg's announcement that he absolutely, positively, 100 percent wasn't going to run for president. (Bloomberg, $, 3/5/2019), and San Francisco was bracing for another class of tech IPO millionaires. (Reuters, New York Times $, 3/8/2019)
Alex Trebek announced he had Stage 4 pancreatic cancer (still going strong), and I linked to stories about how food delivery companies worried they'd relied too much on new customer discounts (Wall Street Journal, $, 3/11/2019)
I wrote about how electric scooter companies complained that their problem was "too many cars on the road" (Inc., 3/14/2019), and how farmers markets had decided that their problem was "not enough farmers." (NPR, 3/17/2019)
And, a report that said Americans spent $40 billion shopping while drunk during 2018. Please feel free to start a company to take advantage of this. (Insider, 3/21/2019)
McDonald's had just paid $300 million to create the most advanced menus ever (Bloomberg, $, 3/25/2019). And finally, NASA had a project where they were going to pay people $19,000 to stay in bed for two months, as part of a study. (ABC7 Eyewitness News, 3/26/2019).
That's just a small sampling of course: there were 21 newsletters that month, multiplied by 7 or 8 news stories in each one, so at least 150 overall. I remembered most of them, but I hadn't thought of many of them since then.
I don't really know what lesson I'm taking from this. Certainly, I'm not suggesting that a year from now we'll all have forgotten about COVID-19, and shutdowns, and whatever shape the economy will be.
This is a much bigger thing, and a much bigger time in our collective lives.
But, I think we've all been through painful, complex experiences—and later looked back and marveled at how the details blend together, and how different things are again. Someday that will be the case for this, too.
7 other things worth your time
Photo by Omar Lopez on Unsplash. Ideas and feedback actively solicited. If you haven't subscribed to Understandably, please do so! (You can also just send an email to signup@understandably.com.)
If you liked this post, please share it!
One-click review and feedback: