Discover more from Understandably by Bill Murphy Jr.
No algorithms, no outrage. Just an essential daily newsletter trusted by 175,000+ smart people who want to understand the world, one day at a time. Plus bonus ebooks (aka 'Ubooks').
"To all the bureaucrats I've loved before ...
🎵"For Tax Day stress, and so much more ..." 🎵. Also: moving day! And, 7 other things worth knowing.
I've had a lot of jobs. Like, a lot of jobs. One of them—which seems in retrospect like a not-very-good fit, but it's funny where life takes you—was "government tax lawyer." Yes, I spent years at this, first as a trial attorney for the U.S. Department of Justice, Tax Division in Washington, and then for the IRS Counsel's office in several cities.
In hindsight, it was the bureaucracy that got me. It just doesn't fit my personality and values. But, on Tax Day 2023, it seems like a good day for me to acknowledge and reflect that there is value in bureaucracy, even if I'd like to minimize my personal involvement going forward.
I've probably known hundreds of government workers. Many were inspiring people dedicated to a lifetime of public service. Others were talented men and women who wanted to get some credibility in their fields before heading to the private sector. 
(Of course, some were clock-watching, unmotivated lifers who sucked the life out of everything and dragged everyone else down with them. I try not to think about them too much, but they deserve a mention.)
Anyway, I can think of at least five lessons that the system in which they toil can teach the rest of us.
1.  Take the long view.
On my first day of orientation at a federal government job many years ago, a group of workers leading the program went around the room, reciting how many years they'd worked there (and how long they had to go until retirement).
Granted, counting down years isn't exactly the most motivating way to welcome a bunch of new employees. But if I can look at it positively, it drove home an important point: Careers are long. And, to quote H.G. Wells, "The crisis of today is the joke of tomorrow."
2.  Work to live.
Sure, some government workers seem as if their jobs are the culmination of a lifelong dream. But more prevalent in my experience were those people who wanted to do a good job, but then go home to be with their families and enjoy other parts of life.
It's 10 p.m. on a Monday evening as I write this, and I admit I could probably learn a little something about work-life balance. Heck, according to Walter Isaacson's book, even Steve Jobs didn't wish at the end that he'd spent more time at the office. So, lesson learned (again).
3.  Put process over results (at least sometimes).
One of the hardest things for me personally working for the government was the sense that process mattered more than results. But, I grew to appreciate this (if not to enjoy it). Suppose you're applying for a government benefit, or you're on the receiving end of a government investigation.
The best you can likely hope for is that the government employee assigned will apply a fair process, remove all bias, and work without any preferred outcome in mind.
4.  Put fairness first.
Government decisions can sometimes seem capricious. But in terms of how it treats its employees, the government often bends over backward to be more than fair. In fact, I think that's why a lot of government workers choose to continue working for the government in the first place.
That's not a bad lesson to take into any business : Treat employees fairly, and they'll generally respond better, appreciate work more, and stick around.
5.  Sometimes, good enough is, well, good enough.
Maybe you've heard the phrase, "good enough for government." My Constitutional Law professor at the state-run University of Connecticut used to say it when he felt like he'd run out of steam trying to lead us in a discussion.
But, I think it's a good reminder; in fact, I've been thinking if I could write a book with the title, Good Enough is Better Than Best; sort of guide to happiness for obsessive perfectionists.
And, it reminds me of a quote from one government worker in particular, the late General George S. Patton: "A good plan executed now is better than a perfect plan executed next week."
Anyway, it's Tax Day, so kiss a government worker. (If you dare; it's better than cursing them). And let me know what you think in the comments.
---
7 other things worth knowing today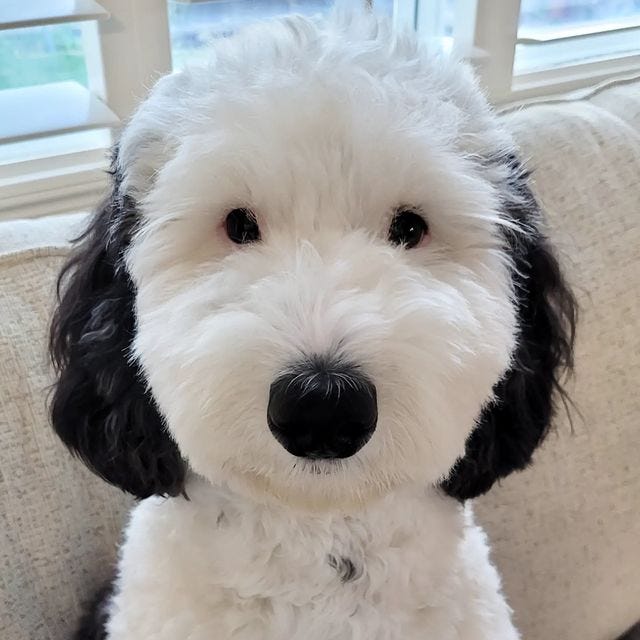 ---
Thanks for reading. I wrote about some of this before at Inc.com. See you in the comments. Don't forget to sign up!